About Us
Having gained many years' experience in the moving industry and a passion for providing the best service possible at affordable rates, Ben and Joe set up Mandy's Movers with help from their mum, Mandy.
Ben and Joe initially worked down under in Melbourne for a removal company. They went on to become shareholders and helped expand the business to other states in Australia. Having been abroad for a number of years they decided to come back home to Mandy and using the valuable experience they had gained, set up Mandy's Movers.
Setting up as a family owned and run business, their intentions were simple. They had heard so many horror stories of moves gone wrong, of people being let down last minute and numerous incidents that people just shouldn't go through ever, let alone on one of the most stressful times of their lives. They were going to do it differently. Customers would come first.
Mandy's Movers has now grown a reputation that the 3 of them are very proud of, as well as all of their staff. The intention is to make every one of their customers feel like they are part of the extended family.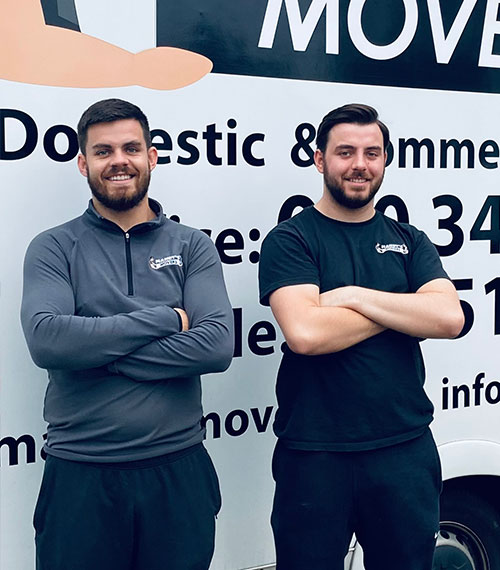 From the initial quote request and dealings with Mandy's Movers, you will see that they are on hand for you at every moment possible, offering guidance and a calming presence to reassure you that everything is going to be okay. You know from the outset that you are in safe hands and will be treated with care, professionalism, and a positive attitude with smiley faces always.
Trust Mandy's family to take care of your family.